The Complete Guide to Automated Two-Way Texting
Learn how to automatically prevent funnel drop, improve lead-to-contact rates and scale up your acquisition strategies with automated two-way texting.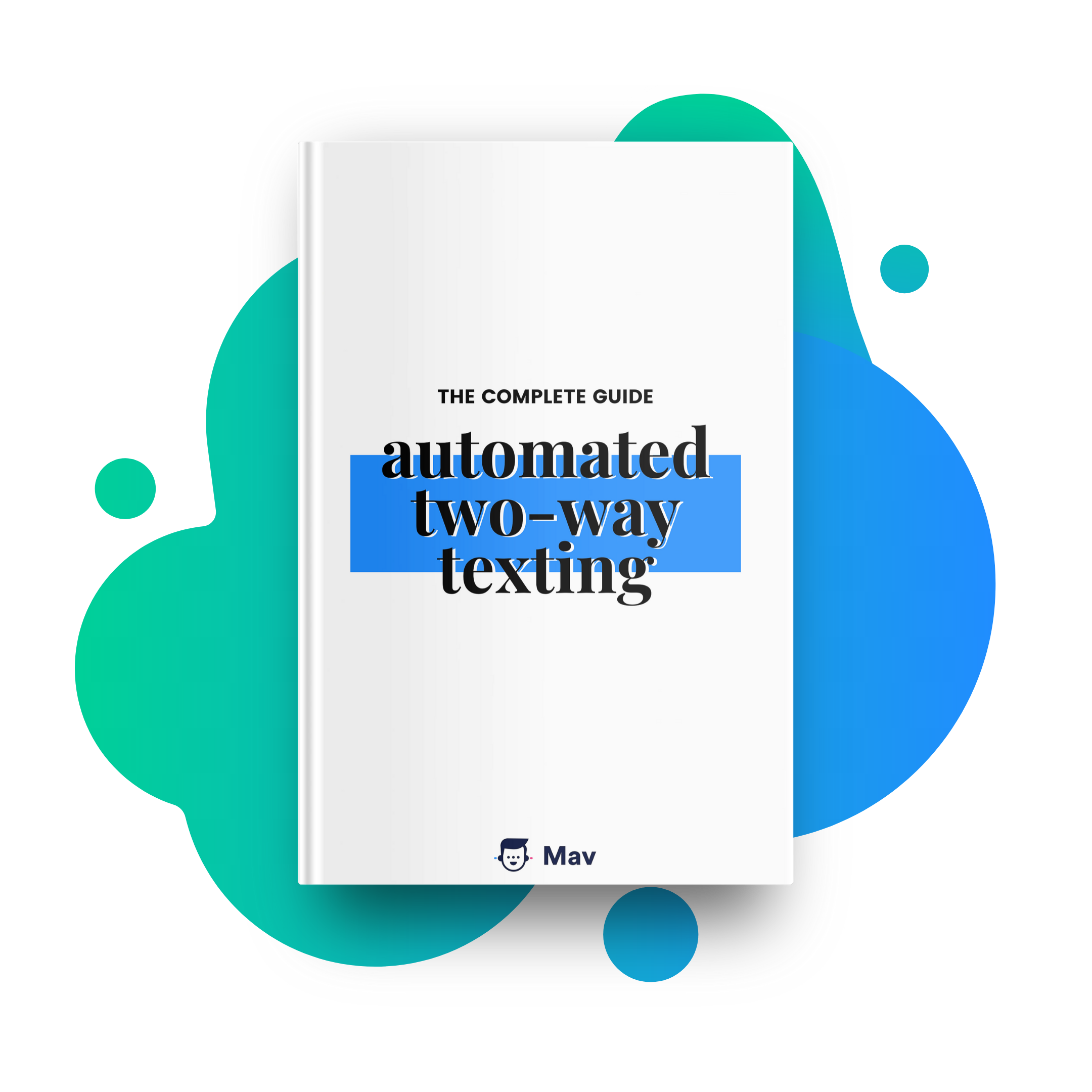 Innovative strategies to level up your SMS game. All yours for free 👇
Automated two-way texting is one of the best kept secrets for FinTech marketers to scale, reduce
acquisition cost and convert more leads.
Do you...
Have high application abandonment or drop in your funnel?

Struggle to nurture qualified (or unqualified) leads?

Lose customers to competitors because your re-engagements aren't timely?
Have no-show leads for scheduled calls that eventually go cold?
Lose deals because your sales team forgets or stops following up?
This is the guide for you. SMS is one of the best channel to nurture leads, but old school methods and one-way text notifications are leaving the real benefits of automation on the table (and real money).
In this guide, we'll show you why you need to start having automated two-way conversations and how to use automated texting to nurture and re-engage customers.
Ready to set it, forget it and scale it? This guide is for you.
What's Inside...
Introduction to Automation (RPA & BPA) and Automated Two-Way Texting
The Benefits for Sales and Marketing, and Where This Fits in Your Funnel
Actionable Strategies You Can Use Today

For Lead Qualification
For Retention & Re-Engagements
For Lead Follow Ups
The best kept secrets to prevent drop and scale up your acquisition. Yours for free 👇